Restaurant Barabba – lørdag d. 24 februar 2024 kl 19:30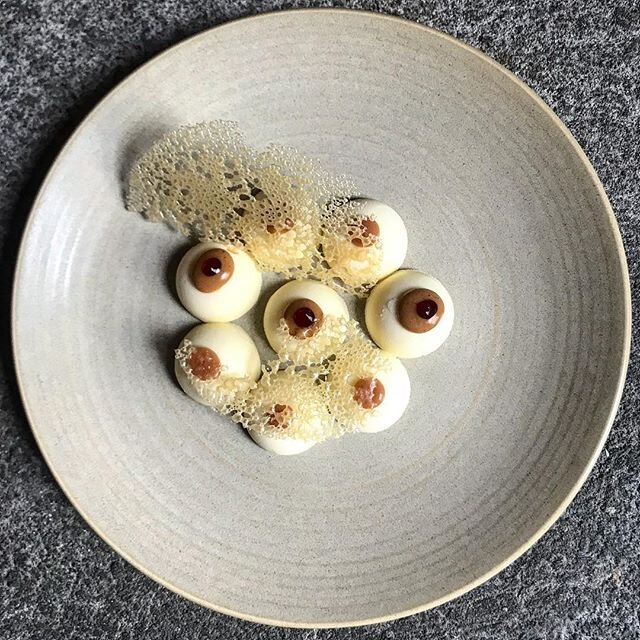 Event Location:
Restaurant Barabba
Barabba byder på vellavet moderne italiensk, hvor omgivelser og stilen er frisk. Køkkenet udfordrer de klassiske italienske traditioner, og har bla. fået en anbefaling i Michelin-guiden. Barabba er ambitiøse omkring vinkvalitet og er anerkendt for deres specialisering i dygtigt producerede naturvine, der ligesom køkkenet udfordrer normerne.

Vi skal nyde deres tasting menu med vinparring (5 glas), vand og brød.

Følgende tasting menu-eksempel er fra oktober. Vi skal nyde februar-menuen.
SOURDOUGH, POLENTA GRISSINI, CHERRY TOMATO AND OREGANO FOCACCIA
WAFFLE WITH PARMESAN GELATO AND SUMMER TRUFFLE
GRILLED OCTOPUS, BURRATA AND SALTED WATERMELON
SPAGHETTI WITH RAW SCAMPI AND CANDIED LEMON
RABBIT TORTELLI, APRICOT, SMOKED EEL BROTH AND HORSERADISH
GRILLED PIGEON, AUBERGINE, AND FERMENTED PLUM
FRESH PEACH, LAVENDER ICE CREAM, ALMOND MILK AND ROSE
MELON WITH BERGAMOT AND MINT, TIRAMISU
Bemærk hos Barabba serveres der udelukkende naturvine.
Register Now: